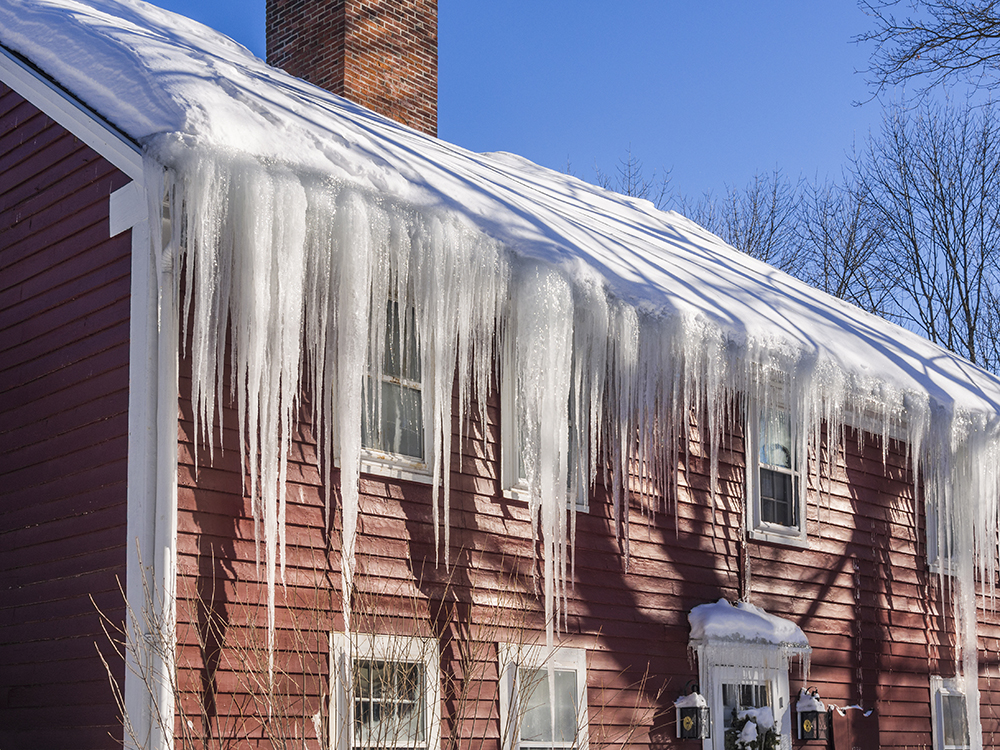 The Importance of Heat Tape and Roof Gates on Roofs
April 8, 2016
Ice Dam Removal – Ice Dams are Dangerous and can cause Home or Business Damage to Siding, Gutters, or even Bodily Injury.
January 29, 2020
Prevent Roof Damage With Heavy or Wet Snow – Prevent Leaking Roofs with Our snow removal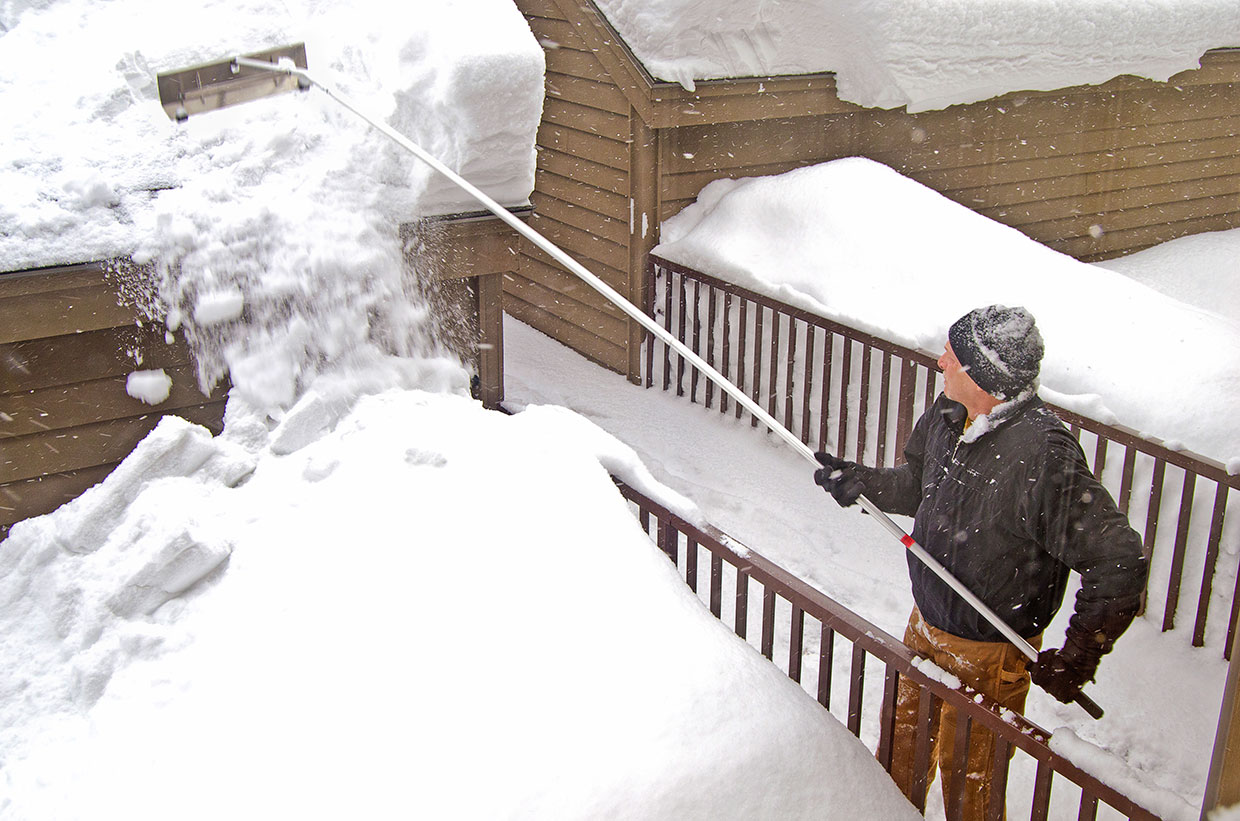 Prevent Roof Damage With Heavy or Wet Snow – Prevent Leaking Roofs with Our snow removal
Heavy snow and ice can cause damages and leaks to occur on your roof. Park City Roofing gets a lot of calls each year about leaking roofs. One of the main ways to save your roof from any damages is through proper snow removal. Below, we will review a few ways you can help to keep your roof safe this winter.
1. Check Your Attic
Attic leaks are prevalent during the colder months. Unfortunately, they often go unseen. Most people do not check their attics regularly. Water damages occur from the leaks and over time mold forms. Checking your attic for leaks frequently can save you a lot of money from structural damages and mold removal from water damages.
2. Check Your Roof
Checking your roof should be a given, but it is regularly overlooked. With the holidays and other events, checking your home for damages takes the backseat. Checking your roof once a week could easily prevent any major roof leaks. Wet snow or heavy snow can easily cause damages and leaks to your roof.
3. Be Alert of the Weather
Being aware of the weather can help to determine if you need snow roof removal services. If an abundant snowfall is on the way, it would be smart to hire a certified professional for snow removal. If you leave the snow on your roof, the weight can cause structural problems. The wet snow can also cause leaks to occur.
4. Hire a Professional for Snow Removal
Roof snow shoveling and removal can be dangerous. This is especially the case if you do not have the proper training and equipment for snow removal. Hiring a professional roof snow removal company will ensure all snow and ice is removed safely. As they remove the wet snow and ice, they will also check to ensure the integrity of your roof is in great shape.
5. Watch for Ice Dams
Ice dams are heavy and can cause significant damages to your roof. If you notice a sheet of ice forming on your roof, call a professional as soon as possible. Ice dams occur as snow melts and refreeze repeatedly. This causes heavy ice that can damage your roof's structure and cause roof leaks.
As you can see, there are several ways to prevent leaking roofs during the winter. Park City Roofing is the number one choice for snow and ice roof removal for the Park City area. For any roof related repair, replacement, or snow removal service, give us a call!
Social Media Recommendations:
Facebook: Snow removal can help to prevent leaking roofs this winter. Check out our blog for more info! #parkcityroofing #roofsnowremoval
Google Plus: Ice dams and heavy snow can cause major damages to your roof! Check out ways to prevent damages on our blog! #parkcityroofing #icedamremoval
Twitter: Heavy snow and ice dams can cause damages to your roof. Find out ways to prevent roof leaks at our blog! #parkcityroofing #roofdamageprevention #snowremoval