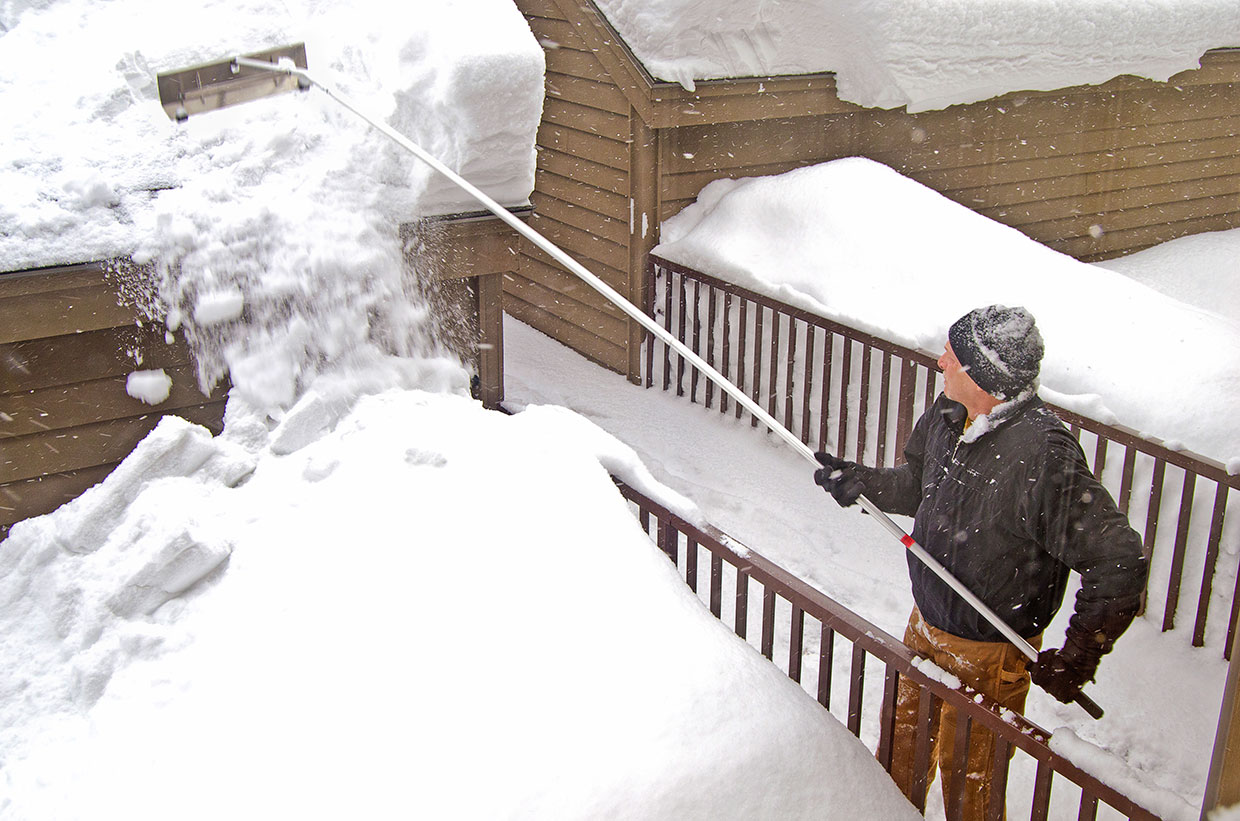 Prevent Roof Damage With Heavy or Wet Snow – Prevent Leaking Roofs with Our snow removal
December 16, 2019
The Importance of Heat Tape and Roof Gates on Roofs
Living in the Park City area, we all know how much snow we accumulate every year. We do not think about our roofs during this time of year. We are nice and warm inside of our homes, but our roofs bear the brunt of the snow. This is why Park City Roofing offers heat tape and roof gates for roofs. These two tools can easily prevent detrimental damages to your roof and ultimately your home.
Ice dams can be very harmful to your home. Once they form, the weight of the ice dams bear on your roof. It also can cause melting snow to leak into your home. Luckily, heat tape can easily prevent this problem. Heat tape protects your roof from ice forming in dangerous places. It is able to melt the ice away as it forms. This can give you peace of mind during the winter, knowing your roof is protected and that you are warm and safe in your home.
Keeps Gutters from Separating from Fascia
Gutters can easily become frozen with ice during the winter. heat tape can easily take this problem away. There will be no more Spring time roof repairs, because of winter storms. Your gutters will run smoothly and will not become frozen if heat tape is installed properly. A professional roofing company such as Park City Roofing can easily provide you heat tape to protect your roofs and gutters. You don't want ice weighing down your gutters and having it rip away from the fascia. This can cause major damages to your roof. Heating tape will allow you to enjoy your winter and not worry about your roof.
Importance of Roof Gates on Roofs
Roof gates go hand-in -hand with heating tape. Roof gates are installed on to your roof to provide safety for you and your family. Roof gates keep large amounts of ice and snow from sliding off of your roof. Roof gates are designed to stop snow before it is allowed to fall off of your roof. This is important in areas where snow is abundant. With roof gates and heat tape, your roof will be safe for everyone.
Smaller Snow and Ice Loads to Fall Off of Roof at One Time
Roof gates are designed to allow only a small amount of snow or ice to fall at one time. If you live in a high snow area, you know how dangerous it is, to be hit by a load of ice or snow. Roof gates are designed to create a safe environment for you and everyone near your home. By combining roofing heat tape and roof gates, you create a healthy environment for you, your family, and your roof. These two products will keep your roof from damages over the long winter.